Portable Appliance Testing (PAT)
Regulations regarding portable appliances are laid down in the Health & Safety at Work act 1974 and the Electricity at Work act 1989, and essentially covers any electrical item which can be moved from one area to another and has a 13 amp plug attached.
Why is PAT testing required?
It's all to do with a duty care for landlords when renting out a property and for employers, where it should be part of the company health and safety policy, to make sure what equipment you use at work or in rented accommodation is safe and fit for purpose.
How often is testing required?
PAT testing should be carried out annually every 12 months but it is also dependant on the environment in which the appliance is used, where damage could be caused.
What things are tested and checked?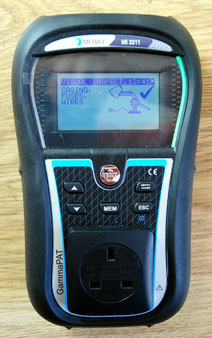 A number of tests are performed on the appliance to verify that they could not cause harm whilst in use:
Visual inspection of lead, plug and casing or any defects
Insulation resistance test
Earth continuity test to test the appliance is correctly earthed
Earth leakage test
Functional test to ensure it operates correctly
Once the appliance test is complete, whether it passes or it fails the information will be logged and the appliance will have the appropriate label attached. The customer will then be given a full record of what has been tested for their records.
How much does it cost?
Please contact the office for a quotation.